Day 2 :
Agronomy & Crop Science |Fertilizer and Pesticide |Soil Science |Greenhouse & Horticulture |Rice Research |Food & Nutrients |Food Nanotechnology |Bioenergy & Energy Conservation |Crop Protection and Awareness |Natural Resources Management |Organic farming |Global Climate Change
Session Introduction
Banaras Hindu University, India.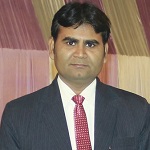 Biography:
In future, the worldwide ultimatum for agriculture production will supposed to increased due to increase population growth. Hence, we need to increase agricultural productivity within limited land resource with slowly decline the soil fertility and health. Presently, green revolution has caused serious environmental problem as loss of soil flora and fauna, human disease, water pollution due to imbalance application of chemical fertilizers and pesticides in agriculture. Also, we need to safekeeping our agriculture produce from the chemical input, endemic pest and pathogens so one alternative of solving this type problem is phyto-microbome research and development. The root, shoots, leaf, seed and flower microbiome are having specific microbial community which play a significant role for improving nutritional quantity and of food grain as well as protect plants from different climatic factors. In one way, the consortium of plant microbiomes i.e., those enhancing plant growth, nutrient use efficiency, abiotic stress tolerance, and disease resistance into agricultural production should be needed for better productivity and provide cleaner environment. Plants microbiome is one types of holistic approach for better understanding of plant-microbe's interaction and their importance for each other to enhance the productivity. The is entophytic colonize in internal and intra cortical cell that depend upon the huge variety of microbes present in rhizosphere. The plant microbiome is play an importance significance for plant health and this is assist as a pool of supplementary genes that plants can admittance once needed. Phytomicrobiome is the most alternative and environment friendly possibility for enlightening farm productivity and nutritional quality in a sustainable manner. Genetic enginnering of the phytomicrobiome may be also a great possible to decrease the incidence of plant disease, upsurge agricultural production, diminish chemical inputs, and decrease emissions of greenhouse gases ensuing in sustainable agricultural practices. In this abstract, we have explored the diverse categories of phytomicrobiome and their significance for improving agricultural productivity and soil fertility under changing climate.
Abstract:
Jay Prakash Verma, Ph.D. (2010) on plant-microbes' interaction and PGPR from BHU, India. Presently, he is working as a Senior Assistant Professor in IESD, BHU, 26 Feb, 2011. He is presently a Visiting fellow at the HIE, Western Sydney University, Sydney and his research work on the core microbiome of cotton plants. He has more than 11-year research expertise on rhizosphere microbes to development microbial consortium as biofertilizer, PGPR, PGPF, Sustainable Agriculture, Plant-Soil-Microbe Interaction, Soil Fertility and climate resilient agricultural production. He has more than 70 articles that have been cited more than 1831 times (Google citations) and has a cumulative impact factor of more than 115. He has more than 8 research project related to plant-microbe interactions. He has visited Spain, Paris and Shanghai, China countries. He is serving as Editor members and reviewers in several international Journals of Springer, Elsevier and Nature and Academic etc.
Cheonbuk National University, South Korea.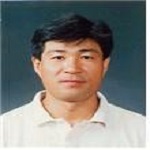 Biography:
Roh has completed his PhD in 2002 from Cheonbuk National University. He is a senior scientist of national institute of crop science(NICS), RDA, South Korea. He has published more than 20 papers in reputed journals.
Abstract:
Blast resistance of 16 rice cultivars determined to have durability against rice blast by sequential planting method was compared with nuesery test carrying out at 14 sites for 14 years in Korea.
The average disease severity (ADS) of 16 rice varieties against rice blast showed the resistance as 3.5 degree; however the difference of disease severity among the varieties was from at least 2.0 up to 4.7. ADS of 6 rice cultivars were showed high resistant reaction like as less than 3.0 degree and 10 rice cultivars were showed moderate resistance. Among the 6 rice cultivars presented low ADS, 4 rice cultivars, Gopum, Pungmi1, Sinunbong1, and Baegjinju were constantly appeared high resistant reaction for those 14 years but the other 2 rice cultivars, Ungwang and Keumo3 were showed big variation over the test years. On the other hand, 2 rice cultivars shcu as Sinunbong1 and Keumo3 were showed stable resistance response in all test sites but 4 rice cultivars including Ungwang, Gopum, Pungmi1, and Baegjinju were showed a significant different resisant reaction between the rest sites. As a result of the nuesery test conducted at 14 sites for 14 years, the rice cultivars judged to have durable resistance generally showed less than moderate resistance.
These results indicated that durable resistance test against rice blast using sequential planting is a very effective to predict durability and nursery test for long periods also useful to forecasting indirectly durable resistance of rice cultivars.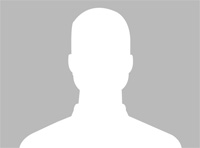 Biography:
Abstract:
This study has investigated the effects of conservation tillage on the soil aggregate characters. Three tillage systems were used as follow: cyclotiller (speed of rotation):( a) 150 rpm, 200 rpm, and 250 rpm at a depth of about 200 mm. The experimental design was a split–split plot method which was based on randomized completely block design with three replication in 2015-16. The three soil water contents (W) were considered as the main plot and also three tillage systems (TI) were considered as split plot, and three tractor passages (P) for implement were considered as split–split plot. Each plot size was 3×15m2.The experimental sites were plowed each year in the winter. Crop rotation pattern was canola which was for 2 years earlier than this study. The study was carried out in Khuzestan (Iran). The Soil aggregate mean weight diameter (MWD), geometric mean diameter (GMD) using wet saving method was measured. Results showed that effects of tillage on the mean weight diameter in depth of 0 - 300 mm with the speed of cyclotiller (200 rpm) and mean weight diameter (0.75 mm) produced the largest soil aggregates in the soil. As GMD index was compared, it was shown there are no significant differences with three tillage methods intensity. Tillage in soil used with 0.7 plastic limits was shown most stable soil aggregate with 0.75 mm MWD and 0.66 mm which were the most stable soil aggregates. In the wet saving, results showed that the most of the aggregates were unstable, and the MWD and GMD of water-table aggregates showed the trend of 200 rpm > 100 rpm>250 rpm. At the layer of 0-30 cm, the fractal dimension (D) of water-stable aggregates under with a speed of 200 rpm cyclotiller was lower than when it was under a speed of cyclotiller (150 rpm) and with a speed of cyclotiller (250 rpm). The results showed a significant correlation between crop yield in different depths of the soil bulk density and the cone index was negative and significant (P> 0.01), the results showed the soil bulk density and the cone index were increased and the potato yields was decreased. Therefore they showed a correlation between the bulk density and the cone index traits in the different depths significant (P> 0.01), there is significant positive correlation. Consequently increasing of the bulk density, soil cone index increased. The results obtained in the experiment which was selected as useful models for the bulk density mean and the cone index in the different depth that were related to the potato performance crop. Regression equations has shown number of the tractor passes for the period of the season tillage factor in the equation had negative the potato yield and the soil moisture coefficient in equation of the yields positive.
University of Tehran, Iran.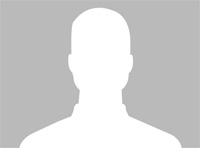 Biography:
Abstract:
The bright color of walnut is one of the most important factors to determine the quality of this nut for consumers. In contrast, fresh walnuts kernels due to their high level of phenolic compounds are susceptible to browning as well as peroxidation because of high amount of unsaturated fatty acids. In this study, the impact of Aloe vara (AV) gel was evaluated on inhibition of lipids peroxidation and surface browning in fresh walnut kernels during cold storage in aqueous environment. Kernels were stored at 4±1 ºC and peroxide value, luminosity (L*) and total difference color (TCD) were recorded every 15 days intervals. The results were showed that the peroxide values in AV treated nuts were lower than untreated controls. Also, the L* value and TCD in AV treated fresh nuts were higher and lower than control, respectively. As a result, our findings suggest that the utilizing AV gel in aqueous environment may be a useful technique for prohibition of lipids peroxidation and surface browning of the fresh walnut kernels during storage.
University of Tehran, Iran.

Biography:
Abstract:
Pollen germination time and its speed play an important role in the formation of fruit. In fact, with a rapid germination at a proper time that the ovary has grown enough for inoculation, the percentage of the fruitsets can be increased. A mixture of gamma-irradiated pollen grains of 6 cantaloupe hybrids were examined. Pollen tube length and pollen grain germination rate which have direct effect on stimulation of egg cells and development of parthenocarpic embryos have been studied in this research. Parthenogenesis is considered one of the most effective methods of accessing haploid plants in melons. Pollens were obtained on germination medium (10.25% sucrose, 0.031% calcium nitrate, 0.015% boric acid, 0.0075% KNO3, and 0.016% MgSO4) at 25 °C in 3 techniques. As a new achievement in simplification of pollen grains separation, pentane was poured directly on the medium. After evaporation, pollen grains were easily remained on the culture medium. Pollen germination rate and pollen tube growth increased dramatically after raising the dose from 300 Gy to 500 Gy by Cobalt 60. In an equal timespan, the pollen tube growth and pollen grain germination rate in 500 Gy were higher than the 300 Gy. Similar validating results gained in vivo.
Shahid Beheshti University, Iran.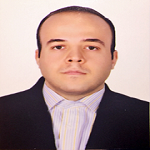 Biography:
He received the B.S. degree in applied chemistry from Khajeh Nasir Toosi University of Technology and was started analytical chemistry at Shahid Beheshti University in 2015. Ehsan has experiences in the field of several extraction and purification techniques such as electromembrane extraction, Headspace solid-phase and dispersive liquid–liquid microextraction in real samples such as urine and plasma and wastewater. His current research interests include evaluation and separation of achiral and chiral drug by variety chiral selector such as cyclodextrin, maltodextrin, antibiotic compounds and so on as additive to background electrolyte in CE-based analysis.
Abstract:
Electromembrane extraction (EME) is a sample preparation technique in pharmaceutical, chemical, clinical and environmental analysis. This technique uses electromigration across artificial liquid membranes for selective extraction of analytes and sample enrichment from complex matrices. This method has many advantages such as simplicity, rapid, low-cost, low LOD, high preconcentration factor and high recovery.
In the present work, simultaneous preconcentration and determination of Organophosphorus such as Glyphosate (GLP), Malathion (MAT), Ethion (ETH), Dimethoate (DMT) were studied using EME as a suitable extraction method, followed with capillary electrophoresis (CE) using ultraviolet (UV) detection as separation technique. The Organophosphorus were extracted from 4 ml sample solutions, through a supported liquid membrane (SLM) consisting 2-nitrophenyloctylether (NPOE) impregnated in the walls of a polypropylene hollow fiber, and into a 20 μL acidic aqueous acceptor solution resent inside the lumen of the hollow fiber with a potential difference applied over the SLM. The variables of interest, such as chemical composition of the organic liquid membrane, stirring speed, extraction time and voltage, pH of donor and acceptor phases and salt effect in the EME process were investigated and optimized. Under optimal conditions NPOE as SLM, stirring rate of 1000 rpm, 200 V potential differences, 20 min as the extraction time, acceptor phase HCl (pH 1.0) and donor phase HCl (pH 1.5).
After the microextraction process, the extracts were analyzed by CE with optimum conditions phosphate running buffer (pH 2.0), applied voltage of 20 kV and 25°C. Under the optimum conditions, limits of detection (LOD) and quantification (LOQ) for GLP and MAT and ETH and DMT were 2.31-2.68-2.48-2-91 and 7.72-8.91-8.43-7.95 ng mL-1 respectively. Preconcentration factor and RSD for five replicates of each Organophosphorus were calculated to be 200 and 4.06-3.93-4.32-3.65 respectively.
Pasteur Institute of Iran.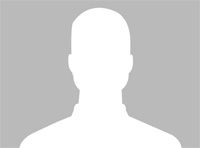 Biography:
Abstract:
In the recent years, the synthesis of metal nanoparticles has received much attention due to its wide range of applications in various fields. Among metallic nanoparticles, iron and iron oxide nanoparticles have attracted much attention of researches due to their unique optical, electrical, antibacterial properties and low cost of preparation. Generally, nanoparticles are synthesized through three different kinds of methods; chemical, physical, and biological. Due to its inexpensive and environmentally friendly features, the biological method is more preferable than the other two methods. The present paper reviews the biological methods for the synthesis of iron and iron oxide nanoparticles and also the probable mechanism involved in the synthesis process
Research and development expert of Bazargan Kala Company, Iran.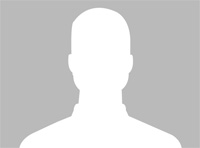 Biography:
Farnaz Faraji has completed her PhD at the age of 30 years from University of Guilan, Iran. She is the expert of Research and Development Department of Bazargan Kala Company. She has published more than 15 papers in reputed journals and has been serving as an editorial board member of Iranian reputed journals.
Abstract:
Silicon (Si) accumulation differs greatly between plant species because of differences in Si uptake by the roots. The beneficial effects of Si are mainly associated with its high deposition in plants tissues, enhancing their strength and rigidity. In order to evaluate the morphological characteristics and lodging related traits in rice cultivar under different level of Si fertilizer combined with growth regulator and K fertilizer, a field experiment was carried out in randomized complete block design with three replications in 2016 at the experimental farm of Mazandaran, Babolsar, Iran. A high yielding Iranian rice variety, Hashemi, was used for the experiment. Treatments included (Control, Optysil in 3 levels (0.5, 1, 1.5 and 2/1000), K-leaf fertilizer (2.5/1000), Wokozim (0.5/1000), Optysil+K-leaf, Optysil+Wokozim, Optysil+K-leaf+Wokozim). Results showed that large variation among morphological traits was observed. Wall thickness, average diameter and weight of internode per unit length were significantly correlated with breaking resistance and pushing resistance. Furthermore, maximum amounts of these traist were observed in Optysil4+ Wokozim+ K-leaf treatment, so it was known as the most resistant treatment. Also maximum grain yield was observed in this treatment, since lodging is leading to reduction in grain yield up to 50 percent; wider culm diameter, greater wall thickness, and higher weight of internode per unit length are significantly related to yield production by increasing plant lodging resistance. Therefore, we identify Si nutrition as an important target in attempts to improve the agronomic yield of rice.
Federal University Kashere, Nigeria.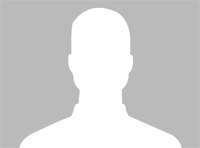 Biography:
Abstract:
Tomato is an important fruit vegetable in Nigeria. Its production is affected by many diseases and Fusarium wilt is one of the most important. The disease is control by chemical application especially methyl bromide which is highly hazardous. Experiment was conducted to evaluate the effects of vermicompost and plant parts (cabbage, onion and garlic) in the management of Fusarium wilt of tomato. Results shows significant reduction in the incidence and severity of the disease on plants grown on organic amended soil compared to the control. Similarly, yield of tomato increased significantly with organic amendment compared to the control. Organic amendment could be use in an integrated disease management program for Fusarium wilt of tomato.
University of Calabar, Nigeria.
Biography:
Abstract:
A field experiment was conducted at the Teaching and Research Farm, University of Calabar during the 2016 cropping season to evaluate the efficiency of some animal manures and urea-N for soil fertility improvement and productivity of Telfaiaria occidentalis. The treatments used were 60 kg Urea-N/ha, sole pig waste and poultry manure each at 10 t/ha, pig waste +poultry manure each at 5 t/ha, urea + pig manure + poultry manure at 50 % of the sole rates and the control. The treatments were replicated three times in a randomized complete block design (RCBD). The results obtained showed significant (p = 0.05) variation in vine length, leaf area index and cumulative fresh leaf yield among the treatments. At 10 weeks after emergence longest vines (120.8 cm), highest LAI (14.8) and highest cumulative fresh leaf yield (10280 kg/ha) were obtained in ½ (Urea-N +PM + PW) treatment, followed by Urea-N (9883kg/ha), ½ PM + ½ PW (7110 kg/ha), 10 t PM/10 t PW/ha (7023/6824 kg/ha), while the control treatment had lowest yield (622 kg/ha). This fresh yield trend indicates that combining mixed manures with inorganic nutrients reduces the quantity of manure required and is more beneficial and more effective than sole nutrients.
Jigawa State Ministry of Education, Nigeria.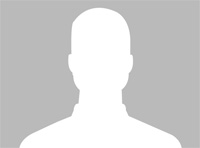 Biography:
Abstract:
The research was conducted during 2015 raining season at Bayero University, Kano, Research Farm and Jahun Local Government Jigawa State. Both sites are located in the Sudan savanna agro-ecological zone of Nigeria. The experiment was to evaluate the effect of manure sources on growth and yield of radish (Raphanus sativus L.) varieties. The treatment consisted of factorial combinations of five manure sources (Cow dung ,Sheep and Goat manure ,Broiler manure, Layer manure, Pigeon manure and the Control) and three varieties of radish (Cherry ,French Breakfast and Ural) which were arranged in a Randomized Complete Block Design (RCBD) with three replications. Application of the manure sources affected all the growth characters (plant height, number of leaves, leaf area index and root girth) and yield and yield components (root length, root fresh weight, leaves fresh weight and the yield) varieties were also significantly affected by the manure sources in both locations. Ural variety was significantly superior in terms of all growth and yield component, and Cherry recorded the least except for root girth character. Significant interaction between manure source and variety was observed on leaf area index, root girth at harvest, root length, leaves fresh weight, root fresh weight and the yield. Simple correlation showed significant and positive association between the radish root yield and plant height, number of leaves, leaf area index, leaves fresh weight and root fresh weight. Application of Broiler manure and variety Ural produced the highest yield respectively, in both locations. Thus farmers in Sudan savanna zone of Nigeria could be advised to use Ural at 10t/ha Broiler manure.
Federal University of Technology, Nigeria .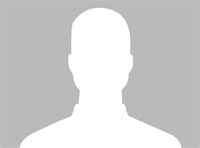 Biography:
Abstract:
Rice (Oryza sativa) is one of the most popular food crops in Nigeria. Its successful production has been drastically affected by blast disease caused by Magnaporthe oryzae. In vitro control of the pathogen by four medicinal plants (Carica papaya, Azadirachta indica,Calotropis procera and Anacardium occidentale) was assessed in this study. The extracts of the plants were prepared using aqueous and methanol, and agar well diffusion method was used to assess the toxicity of each extract. The pathogen was isolated from rice infected with blast disease. The results revealed the presence of one or more phytochemicals in each of the plant extracts. Among these were alkaloids, tannins, flavonoids, saponin, anthocyanin and phenol. All the extracts inhibited mycelia growth of M. oryzae. The potency of all the extracts increased with increasing concentration in the order; 50mg/ml<100mg/ml/150mg/ml. The inhibitions by methanol extracts were higher and significantly different (P>0.05) from aqueous extracts. At the highest concentration tested (150mg/ml), A. occidentale and C. procera gave the highest inhibitions (99.0mm and 98.6mm respectively) which were not significantly different (P<0.05) but different from C. papaya and A. indica (89.1mm and 90.4mm respectively). However, in all, A. occidentale aqueous and methanol extracts gave the highest percentage growth inhibition of the pathogen at all levels of concentrations tested while C. papaya aqueous and methanol extracts though effective were the least. Therefore, field trials of these four medicinal plants on the control of rice blast disease are recommended since they are easy to obtain and the extracts could easily be made via a simple process of maceration or infusion, they could be cheaper substitute for conventional drugs in controlling rice blast disease.